Apple's foldable iPhone will allegedly support a stylus
16th February, 2021 at 9:41 pm by Flynn
This story is
68%
reliable.
6 min read
Comments
It's unclear how the stylus would be incorporated or whether it would be similar to the current Apple Pencil.
Apple's foldable iPhone device is currently rumored to come in 2023.
When it comes to the display size, it will allegedly measure between 7.3 and 7.6 inches.
---
Apple is rumored to be working on its own foldable iPhone that will allegedly be accompanied with an Apple stylus, according to analytics firm EqualOcean. This would be the company's first-ever clamshell iPhone and it is expected to 'expand the scope' of Apple's product range. It's not clear if that means the current Apple Pencil that is used by certain iPads, or if it will be a brand new stylus design. It's also unclear how the company plans to incorporate the stylus into this secretive new device.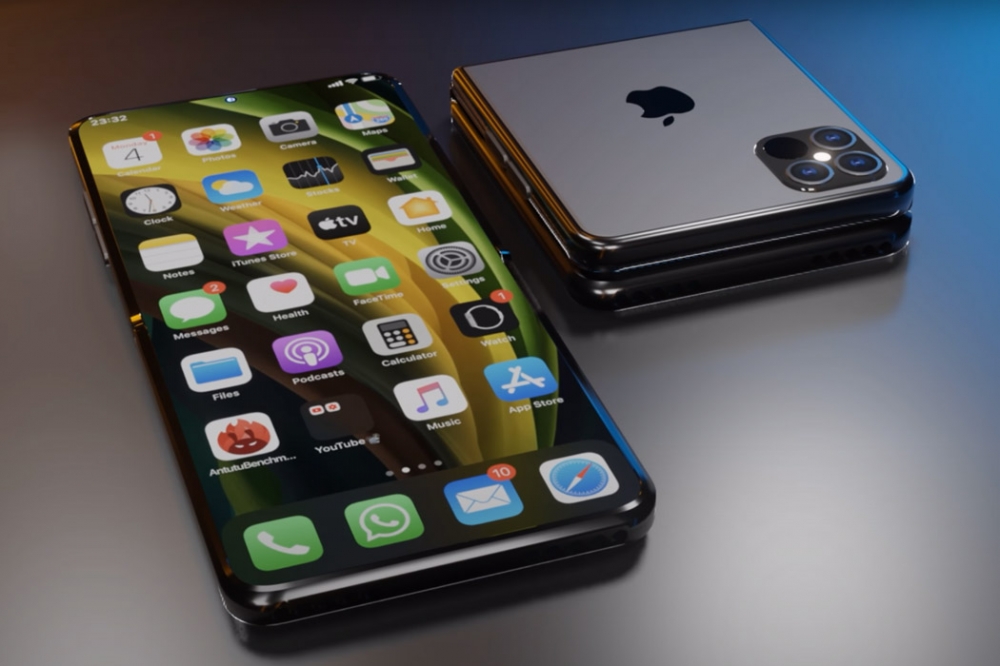 Rumors about a foldable phone from Apple have persisted since 2017. As the project continues to develop, more details about the device have started surfacing online. Now, new conflicting reports suggest that the device will finally be ready for market between 2022 or 2023. However, it's becoming increasingly clear that Apple's foldable is likely to launch in the latter half of that estimate — in 2023.

Interestingly, the report notes that when the device is unfolded, the screen will measure between 7.3 and 7.6 inches. It will allegedly feature a significantly taller aspect ratio, as the foldable iPhone is said to have a clamshell form factor — a vertical fold, similar to the Galaxy Z Flip. Apple's competitors — Google, Xiaomi, Oppo and Vivo, are apparently delivering their first-ever foldable phones this year. And Apple's main rival, Samsung, is planning to bring out the Fold 3 as soon as this year.
Recently, it was reported that the Cupertino-based giant has finalized a clamshell design for the foldable iPhone. It was later stated that the company will be using a Ceramic Shield glass which will be chemically treated, enabling the foldable device to handle a significant level of tolerance when it is folded or unfolded.

It has also been rumored that Apple's foldable iPhone will be more affordable when compared to other similar products on the market. However, given that the device is expected to launch in 2023, it makes sense that the cost of the required components will come down by that time. We also recently reported that Apple's foldable will come in 'fun' new colors — suggesting the device may be a mass-market device. Whatever the case, it's clear that the company is making internal moves toward an eventual folding iPhone.