Apple delays Universal Control for Mac and iPad until early 2022
13th December, 2021 at 7:17 pm by Divi
This story is
100%
reliable.
4 min read
Comments
Universal Control will be delayed until an early spring release.
The feature will allow a single keyboard and/or mouse to control multiple iPads and Macs.
The feature will also enable drag and drop between devices.
---
Apple today released macOS 12.1 with many new features, but missing was the ambitious Universal Control feature for Mac and iPad. Apple has updated its website from saying the feature was coming "later this fall" to saying early spring.

Apple's description of the Universal Control feature:
A single keyboard and mouse or trackpad now work seamlessly between your Mac and iPad — they'll even connect to more than one Mac or iPad. Move your cursor from your Mac to your iPad, type on your Mac and watch the words show up on your iPad, or even drag and drop content from one Mac to another.
Throughout the beta testing period for macOS Monterey 12, 12.0.1, and 12.1 Universal Control has never been present. There is, however, a workaround to gain the feature as a beta.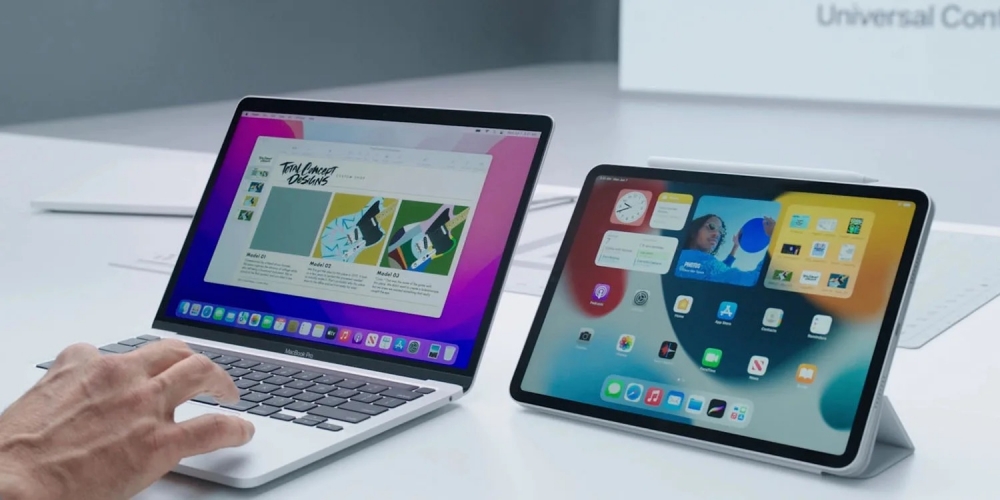 When the feature arrives in the spring, Apple says it will be available for these Mac and iPad devices:
MacBook Pro (2016 and later)
MacBook (2016 and later)
MacBook Air (2018 and later)
iMac (2017 and later)
iMac (5K Retina 27-inch, Late 2015)
iMac Pro, Mac mini (2018 and later)
Mac Pro (2019)
iPad Pro, iPad Air (3rd generation and later)
iPad (6th generation and later)
iPad mini (5th generation and later)
The feature was first shown off at WWDC21 this summer. Unfortunately, the feature was found too ambitious and has not been shipped to the public this year even after the release of macOS Monterey.