Apple Reality Pro won't require an iPhone for setup
26th February, 2023 at 3:06 pm by Divi
Image credit: MacRumors
This story is
78%
reliable.
4 min read
Comments
Apple's upcoming Reality Pro headset will reportedly include the ability to set up without an iPhone.
This is different from the past, as the Apple Watch currently requires an iPhone for setup.
The device will also support "in-air typing" for use without a remote or controller.
---
Apple's AR/VR headset is currently in the works, reportedly launching later this year. In a new report from Bloomberg, a few new details have been revealed.

Mark Gurman reports that the Reality Pro headset "won't require an iPhone for setup or use." This is an important change, as current Apple devices such as the Apple Watch require an iPhone for setup and use of some features.

Instead of using an iPhone for setup, the Reality Pro headset will reportedly support being used and set up independently from an iPhone and can access user data directly from iCloud. An option to transfer data from another Apple device, such as an iPhone or iPad, will also reportedly exist.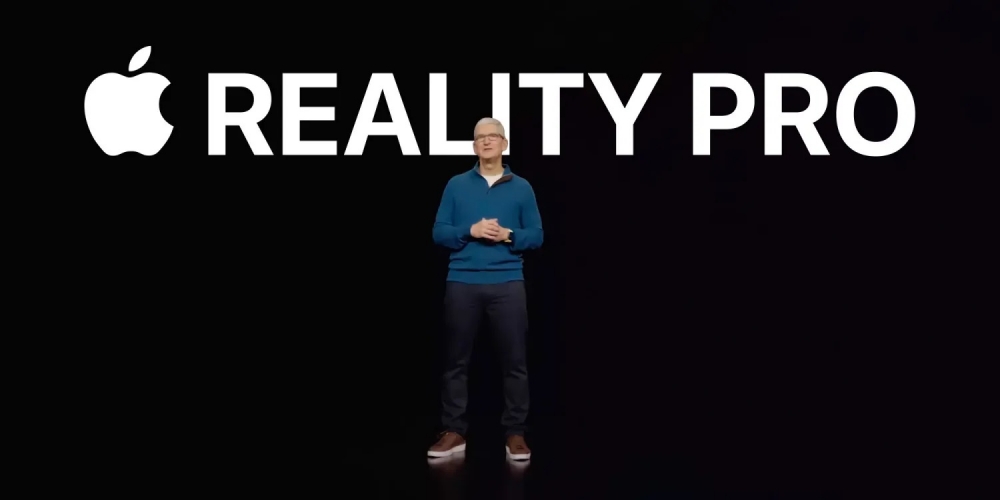 Image credit: 9to5mac Unlike other AR/VR headsets currently on the market, Apple's Reality Pro will use exclusively user's eye and hand movement for control and will not include a remote or handheld controller. Gurman says that "in-air typing" is currently being tested as a feature, but is "finicky in testing." "You still may want to pair an ‌iPhone‌ to use its touch-screen keyboard… The hope within Apple is to make rapid improvements after the device is released."

Apple will likely unveil the product later this year, either at WWDC or its fall event. The company is developing multiple other models for the headset, including a budget version, set to launch in 2025.