Apple starts selling refurbished 8th-generation iPad
11th August, 2021 at 1:21 pm by Ben W
This story is
100%
reliable.
3 min read
Comments
Refurbished 8th-generation iPad models are now available on Apple's website.
The models start at $279 compared to the $329 cost when brand new.
---
Apple has started selling refurbished 8th-generation iPad models on its website in the United States. The devices start at $279 for the 32GB model, compared to $329 for a new model.
The 8th-generation iPad was introduced in September 2020 with a 10.2-inch Retina display and A12 Bionic chip. It is expected to be succeeded by an updated model with a 10.5-inch display and thinner design this fall.
Apple's refurbished iPad models are inspected and tested thoroughly, before being cleaned and repackaged. Refurbished models are also fitted with a new battery and outer chassis, so look nearly identical to a brand new model. They also include a new Lightning cable, power adapter, and paperwork.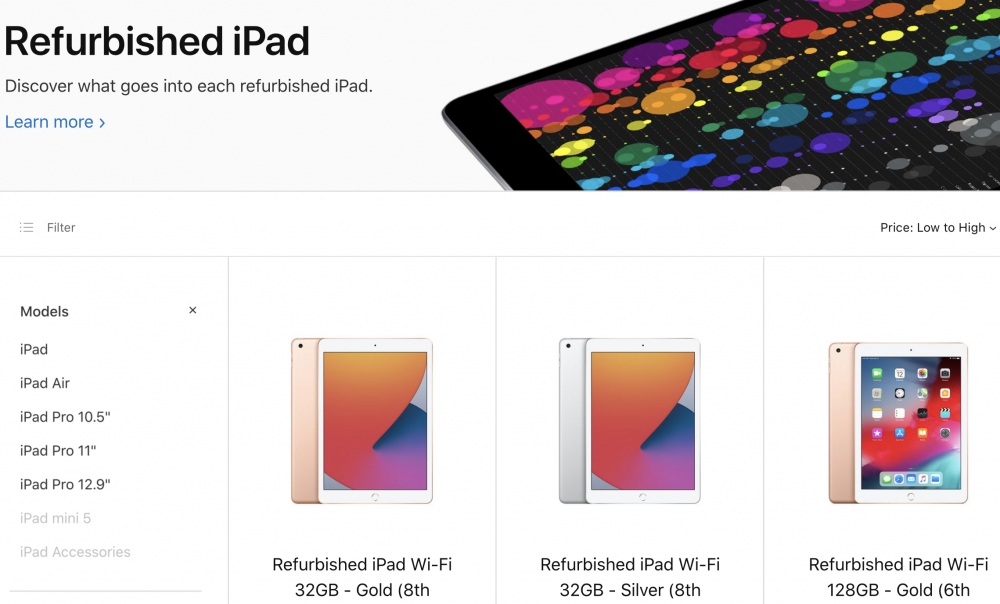 This follows Apple's decision to begin selling refurbished 2020 iPad Pro models this week. All refurbished devices are covered by the standard one-year warranty that Apple offers with all devices, although this can be extended with AppleCare+.