Apple Watch may be able to detect COVID-19 before physical symptoms, studies say
20th January, 2021 at 7:54 pm by Yash
This story is
64%
reliable.
10 min read
Comments
Apple Watch can detect changes in the user's heartbeat.
This means it can detect the infection as early as 7 - 9.5 days prior to physical symptoms.
Many other smartwatches may also be able to detect the infection, according to several high-profile studies.
---
A new study published earlier this week has stated that Apple Watch may very well be able to detect that a person is suffering from COVID-19 days before the user even gets an indication of it through its symptoms or diagnosis.
In today's world, smartwatches have become far more capable, advanced and intelligent than ever before. By monitoring people's health, tracking their physical metabolism, helping them stay active and fit and more, Apple Watch has been the pioneer in this category by a large margin. Apple has led the smartwatch industry with critical health-related features such as a heart rate monitor, ECG reader, and even the ability to measure blood oxygen levels.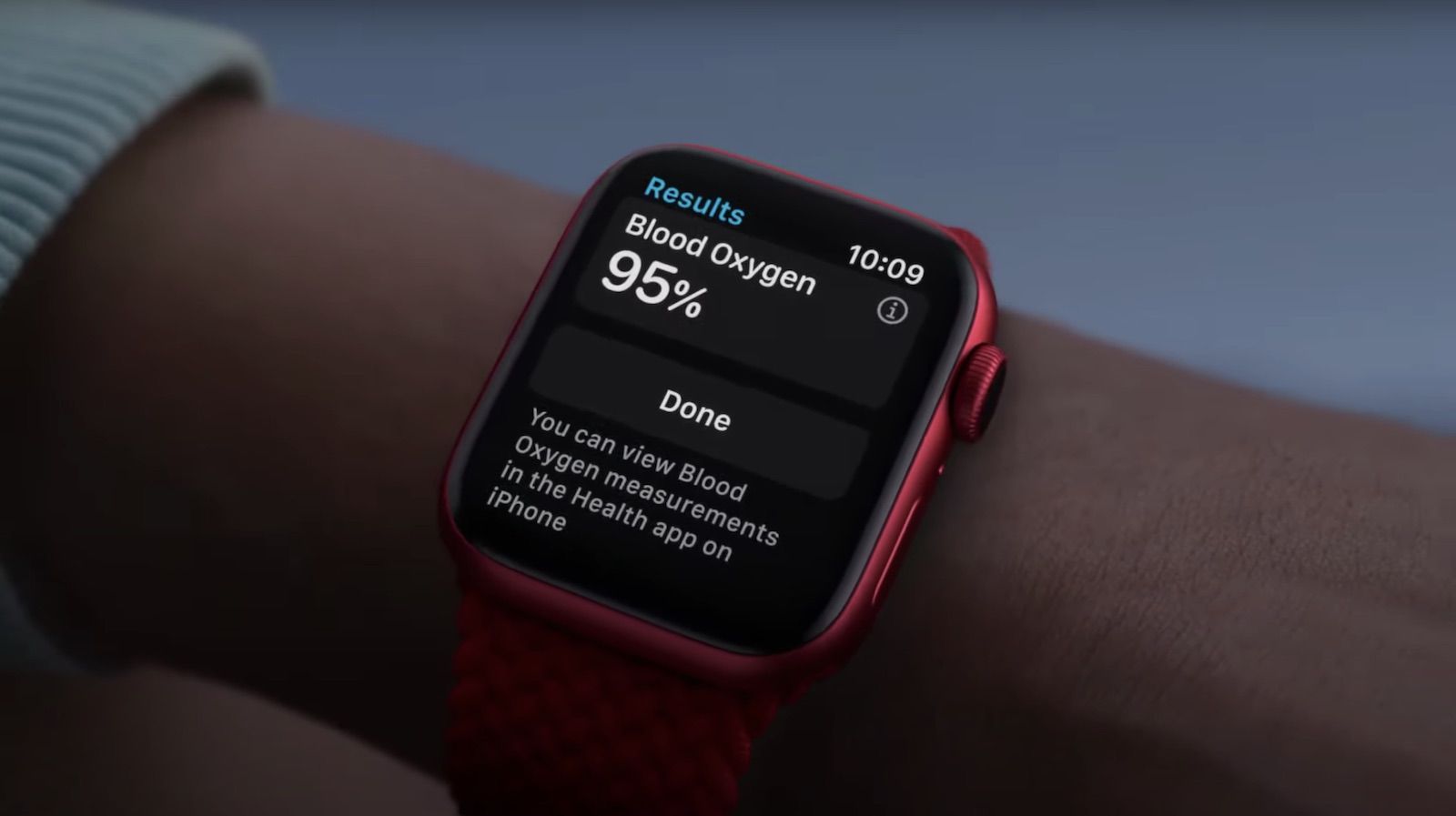 Keeping these features in mind, Medical Researchers at Mount Sinai Health System NY found that Apple Watch can very well predict a COVID-19 infection even before the user experiences any kind of symptoms, and before the virus can be detected by several COVID tests. Researchers stated that the reason for this was the ability of the watch to frequently record the users heart rate. While constantly recording the heart rate, Apple Watch can detect subtle changes in the person's heart rhythm as early as seven days before the infection gets detected through diagnosis or symptoms.

The study involved 300 health workers at Mount Sinai who wore Apple Watches for five months from April 29, 2020 to September 29, 2020. The researchers then analyzed the variation in time between each heartbeat (of every worker) known as 'heart rate variability', which also indicates how well a person's immune system works. This analysis showed that Individuals who get infected by COVID-19 tend to experience a lower heart rate variability compared to those who are uninfected.

At CBS News, the assistant professor of Medicine at the Icahn School of Medicine at Mount Sinai as well as the author of this study, Rob Hirten said:
Our goal was to use tools to identify infections at the time of infection or before people knew they were sick. We already knew that heart rate variability markers change as inflammation develops in the body, and COVID is an incredibly inflammatory event. It allows us to predict that people are infected before they know it.
An 'elevated heart rate variability' instead indicates that the person's nervous system is active, more resilient to stress and adaptable. Now this becomes really important as more than 50% of the cases worldwide have been spread by people who didn't experience any kind of symptoms. It's also worth noting that Apple did not participate in or fund this study, although the company did briefly mention the Mount Sinai Study amidst the launch of Apple Watch in their September 2020 Event.

Adding to his discussion, Rob Hirten said:
Right now, we rely on people saying they're sick and not feeling well, but wearing an Apple Watch doesn't require any active user input and can identify people who might be asymptomatic. It's a way to better control infectious diseases.
Since it's impossible for the tests to be conducted on a person all time, it becomes extremely difficult to detect COVID-19 in many people. But with Apple Watch snug on to the wrist, it gets relatively easier to detect it without any input required from the user.
Another study at Stanford University in California also stated that a variety of smartwatches manufactured by companies such as Apple, Fitbit, Garmin and so on can also detect COVID-19 since they also feature a heart rate monitoring sensor. Through this study It was also found that 81% of COVID-19 patients experienced changes in their resting heart rates as early as nine and a half days before the very first symptom. It even reported that an extremely elevated heart rate could also be an indication of the infection. So summing up all this information, it can be said that smartwatches can detect COVID-19 in a person to a reasonable degree of accuracy.