iPhone 14: Titanium design, no notch, flat camera and more
8th September, 2021 at 8:55 am by Ben W
This story is
70%
reliable.
5 min read
Comments
Renders of what claim to be the iPhone 14 have been shared by a leaker.
Next year's iPhone could have a new titanium design and hole-punch display cut-out.
For the first time since the iPhone SE (2016), the rear camera could be level with the back of the device.
---
While Apple plans to announce the iPhone 13 in less than one week's time, leaker Jon Prosser has shared renders of what to expect from the 2022 iPhone, which could be named 'iPhone 14'.
The iPhone 14 will have a new titanium design with "semi-glossy" glass on the back, sitting on top of the antenna bands, and an Apple logo behind the glass. It also appears that the volume buttons are rounder, matching the design of the iPhone 4.
On the front, Apple will remove the notch on at least one iPhone 14 model, and position the Face ID sensors under the display. The camera will remain in the form of a hole-punch, matching a similar claim from Ming-Chi Kuo earlier this year.
The device could also get thicker to accommodate a larger battery and the camera lens, which might no longer protrude from the rear of the iPhone. The iPhone SE was the last iPhone model with a camera level with the back of the phone.
No details have been shared regarding in-display Touch ID and portless, although the iPhone 14 could stick with a Lightning port if the information shared today is accurate.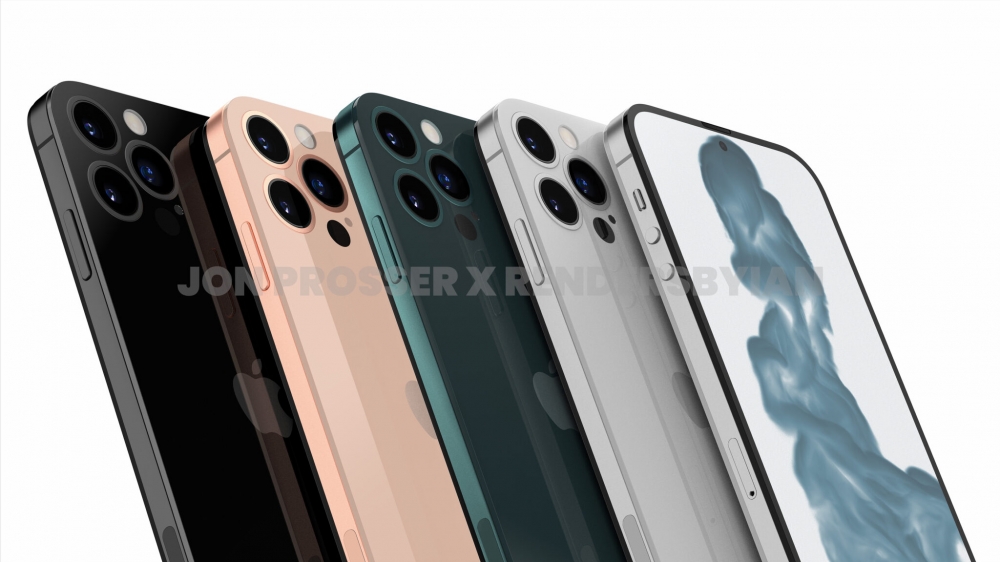 While the models shown are likely based on early prototypes, Apple looks to be taking inspiration from the design of the iPhone 4 and iPhone 4S, which had flat edges, mesh speakers, and glass that was positioned on top of the edges.
Apple is expected to unveil the iPhone 13 and iPhone 13 Pro at its 'California Streaming' event on September 14. These models have been rumored to be getting a smaller notch, so it could be an iterative move before significant changes next year.
See more images from Jon Prosser below: