Apple may announce AirPods 3 and Apple Music HiFi on May 18, sketchy rumor claims
15th May, 2021 at 12:59 am by Yash and André
This story is
54%
reliable.
11 min read
Comments
These rumors come from an infamous Apple YouTuber.
These new AirPods are supposed to be the successors of AirPods 2.
The HiFi music tier is rumored to cost the same as the current Apple Music plan.
---
A sketchy new rumor suggests that Apple will announce third-generation AirPods on Tuesday, May 18, via a press release on their website. Alongside AirPods 3, the rumor claims that Apple may add a high-fidelity Apple Music tier called Apple Music HiFi — at the same price of $9.99 per month.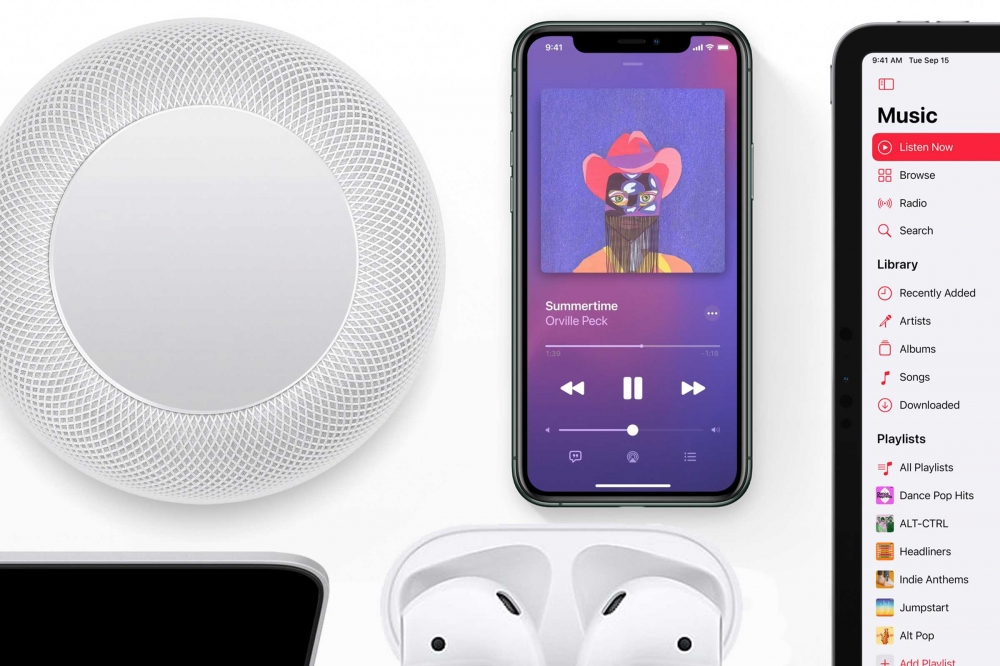 First shared with the AppleTrack website, these rumors come from an Apple YouTuber named Luke Miani. According to the YouTuber, these new AirPods are already ready to ship and Apple plans to release them through a Newsroom update and website refresh.

From AppleTrack:
Miani, who we reached out to, said that new AirPods could be announced on May 18 via a press release that could also include a 'Apple Music HiFi' debut. AppleTrack has heard privately that Apple is planning to release new AirPods in the coming weeks.
Apple released the first-ever AirPods ever back in late 2016, at the same time they announced the removal of the headphone jack with the iPhone 7 and 7 Plus models. They debuted with a ton of new features, bringing the true wireless experience to the masses in a convenient package alongside many unique features for the time; such as automatic ear detection, binaural phone call support, ability to use either bud independently and an ultra compact case. Apple then introduced a slight update to the original AirPods with the introduction of a 2nd-generation, having features like 'Hey Siri' support and improved battery life for phone calls. Later, the company added exclusive features such as automatic device switching and announcement of messages and phone calls with Siri via software updates. They also introduced a wireless charging case along with it, which was a minor yet necessary upgrade.

The company then released an entirely new pair of the wireless earphones, entitled 'AirPods Pro' targeted at the higher-end earbuds market. The AirPods Pro brought in with itself a pair of exciting new noise control modes, called Active Noise Cancellation and Transparency mode, both known for being some of the best in the industry. Apart from the new features, the AirPods Pro also offered a new design, with smaller stems compared to the standard AirPods. It also had silicone tips designed to adapt for a wider array of ear shapes along with redesigned playback controls that use Force Touch located on the stem. All of these new features were attractive enough for customers to get their hands on them. However, it's been one and a half years since AirPods Pro were released back in 2019. Alongside the AirPods Pro, Apple also continues to sell the 2nd-generation AirPods, which is a great deal for many people. Yet, it's been a long time now and people have been demanding an upgrade for their favorite wireless earphones.
Rumors then started circulating about Apple working on the next-generation of AirPods, allegedly named AirPods 3. They're supposed to be an upgrade from its predecessor — AirPods 2. Reliable Apple analyst Ming-Chi Kuo (reliability: 80.95%) earlier said that the new AirPods would enter mass production in the third quarter of this year. The new ‌AirPods‌ are expected to feature an updated design that's similar to that of the ‌AirPods Pro‌ but with the lack of "Pro" features such as Active Noise Cancellation. It seems plausible enough for Apple to release this new AirPods via a press release, as they did back in 2019 with the AirPods Pro which are apparently higher-end pairs of wireless earphones.

Along with this alleged AirPods 3, Apple also plans to announce a new HiFi or high-fidelity ‌Apple Music‌ tier, according to the YouTuber. A report earlier this month indicated that Apple plans to begin offering Apple Music subscribers, higher quality streaming with a new subscription tier in the "coming weeks." The report also highlighted that the tier will cost the same $9.99 as the current individual ‌Apple Music‌ package. Additionally, code within the first beta of the upcoming iOS 14.6 update found by MacRumors (reliability: 57.14%) suggests that ‌Apple Music‌ HiFi streaming could be limited to only compatible hardware. Even though the compatible hardwares suggested in the code hints to AirPods Max and the AirPods Pro — the question still remains as to what all hardwares will it be compatible with.