Leaked images spark speculation on Apple's mixed-reality headset
14th March, 2023 at 10:29 am by Russell
Image credit: Mr.White123 on Twitter.com
This story is
68%
reliable.
4 min read
Comments
New images resembling components of Apple's mixed-reality headset were shared online.
The images show cables that resemble those used in goggles and a cable with three spherical sections that could be a camera array.
If genuine, the images could lend credibility to rumors of Apple's plan to launch the headset in 2023.
---
After being heavily rumored for years, new images of components that appear to belong to Apple's rumored mixed-reality headset have been shared online. This comes shortly after Tim Cook reportedly pushed the project forward to launch later this year.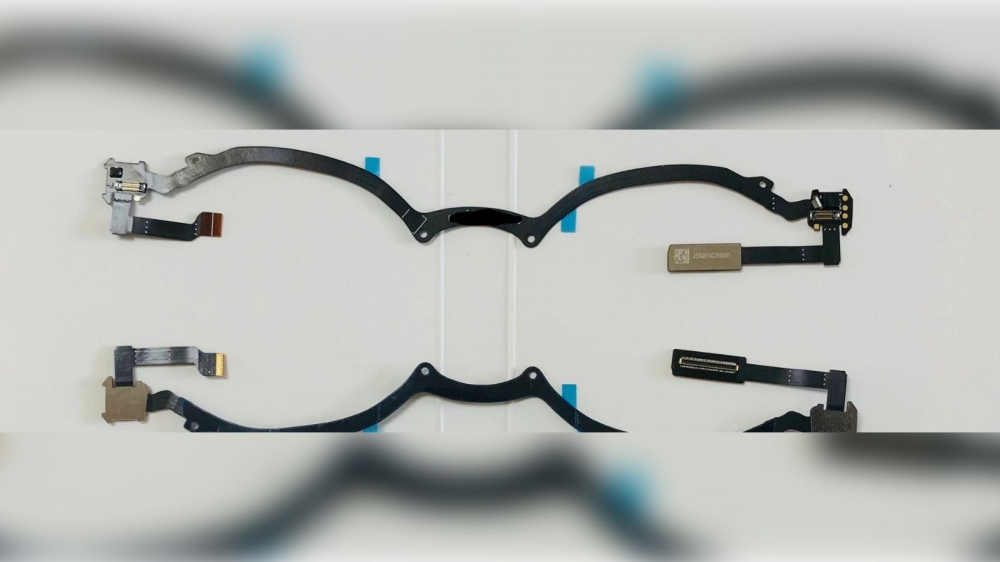 Image credit: Mr.White123 The image was shared by a Twitter user who goes by the name of Mr.White123, who has a track record for accurately sharing information on Apple components. The pictures, which were captioned with a "smiling face with sunglasses" emoji, seem to display cables resembling those used in eye-shaped goggles, though their exact function remains unclear.

The images also show a cable with three spherical sections, which could be a sensor or camera array.
Image credit: Mr.White123 While the legitimacy of the images is questionable as the poster did not explicitly state that they were from a headset, if the parts are genuine, this leak could lend credibility to rumors that Apple plans to launch the headset before the end of 2023. As of now, it remains unclear what Apple has in store for the heavily rumored headset.