New M3 iMac reportedly in production testing
5th March, 2023 at 10:35 am by Divi
Image credit: Apple Inc.
This story is
84%
reliable.
4 min read
Comments
Mark Gurman reports that a new iMac with an M3 chip is coming soon.
The new iMac will feature the same design and colors as the current M1 version.
This new M3 iMac could be released as soon as later this year.
---
According to Bloomberg's Mark Gurman, new iMacs, codenamed J433 and J434, and featuring an M3 chip, are in an "advanced stage of development." Gurman says the new iMac will feature the same 24-inch display and color options as the current version.

According to Gurman, the new iMac will be produced using a new manufacturing process for the stand and will feature an Apple M3 chip and other internal updates. The M3 chip will be manufactured by TSMC, Apple's chipmaking partner, and will use the latest 3nm process bringing it additional performance and efficiency improvements.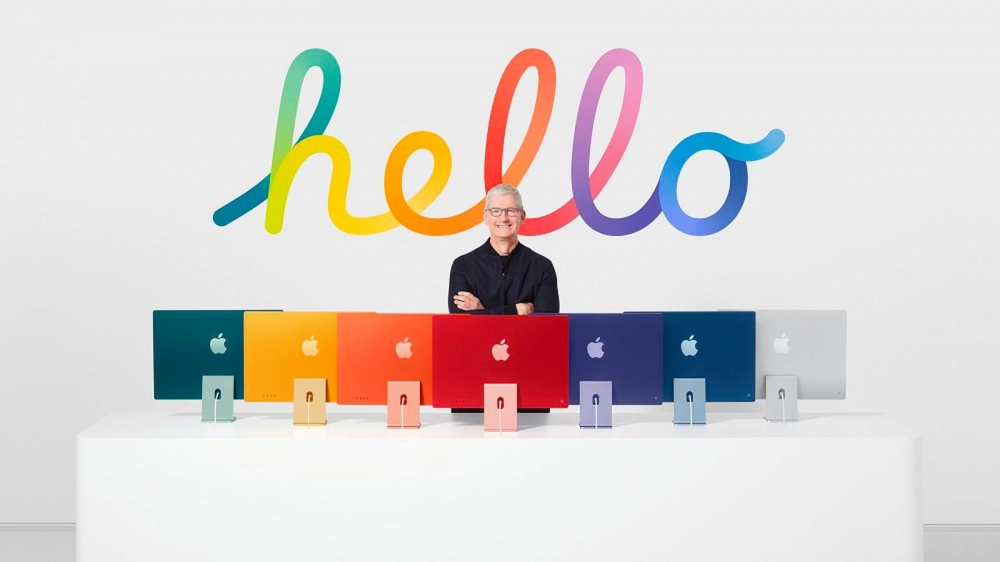 Image credit: MacRumors Apple's current iteration of the iMac, introduced in April 2021, features an M1 chip and an ultra-thin form factor. It is available in seven colors: green, yellow, orange, pink, purple, blue, and silver. Since the 27-inch iMac and iMac Pro have been discontinued recently, the 24-inch iMac is the only iMac in Apple's lineup.

It can be expected, according to Mark Gurman, that the new iMac will be released in the second half of 2023 at the earliest.