Photo reveals plastic wrap free iPhone 13 packaging
17th September, 2021 at 9:55 pm by Sam
This story is
95%
reliable.
3 min read
Comments
Apple will remove plastic wrap from iPhone 13 packaging.
Apple's packaging process was leaked by "DuanRui."
---
Apple announced Tuesday at the "California streaming" event that they will be cutting down on the material used in the iPhone packaging by removing the outer plastic wrap that typically comes standard with Apple boxes.

Apple's new packaging process was revealed by a leaker on Twitter who goes by the name of "DuanRui". The photo shows the iPhone 13 package sealed with a sticker which integrates a pull tab which keeps the box secure until it's ready to be opened.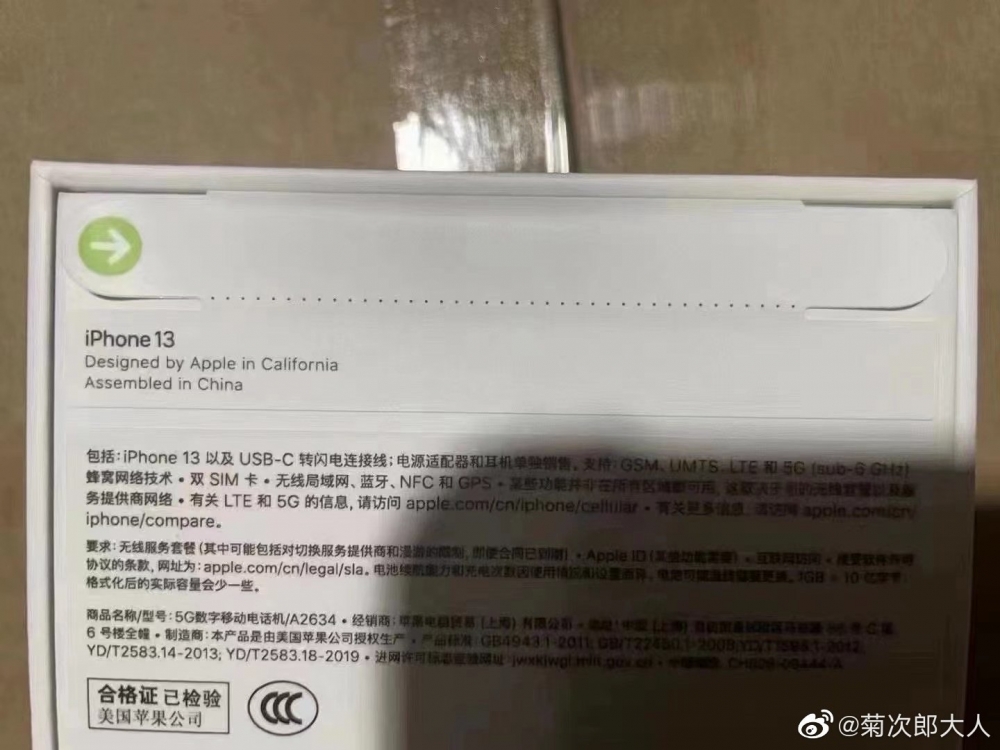 From the looks of it, it appears that the protective label is attached to the inside section of the box top and the outer area of the box bottom. This solution effectively keeps the box securely closed during transit and acts as a tamper evident seal.

This packaging style has already been in use by Apple for quite a few years now. Apple has been using this tearaway system with some of its first party accessories like cables and Apple Watch bands.

In a statement from Apple, the switch away from plastic wrap will avoid 600 metric tons of waste, presumably over the devices' lifetime. The company has committed to fully removing plastic from its packaging by 2025.