The history of the Apple Watch
15th March, 2021 at 7:15 am by Declan
This story is
100%
reliable.
15 min read
Comments
Rumors first began back in April 2014 by The Wall Street Journal.
Years later, Apple became the world's top watch manufacturer.
The Apple Watch was the first new product line that Tim Cook announced after becoming CEO.
---
The Apple Watch is nearing its 6th anniversary this year, and we've decided to take a look back at the history of the Apple Watch.

It was back in September of 2014 when Apple CEO Tim Cook announced the Apple Watch during a press conference that is normally solely dedicated to the new iPhone unveilings. The iPhone 6 was also announced at the very same conference and audiences were in awe at two extreme announcements.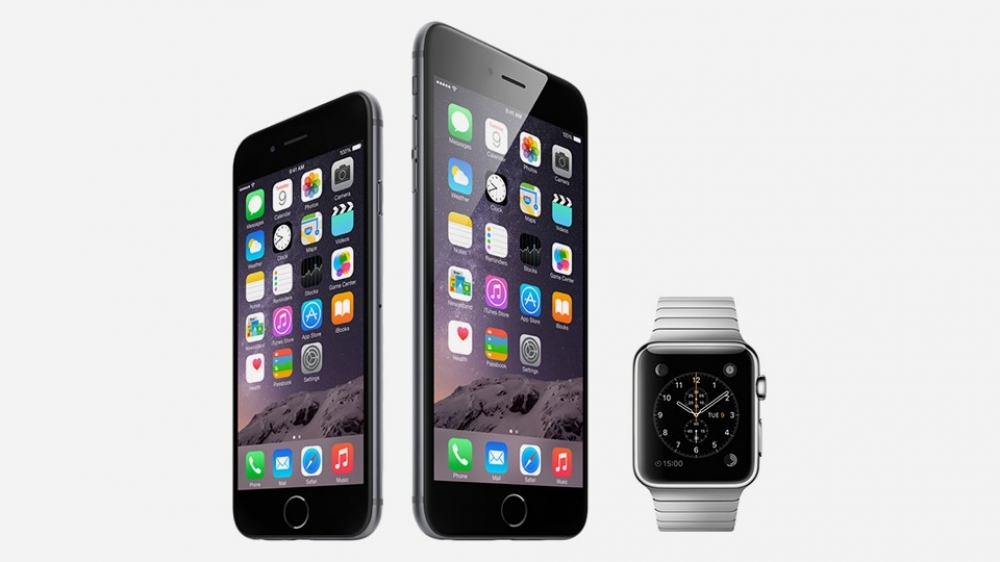 In 2020, Apple sold more Apple Watches than the entire Swiss watch industry with Apple coming in at an astounding 31 million units — whilst all the Swiss brands combined sold only 21 million. This is something former Apple Chief Design Officer, Jonathan Ive, said would happen back in 2014 but people laughed at this statement at the time.

Rumors first began back in April 2014 by The Wall Street Journal, when they revealed Apple's plans to release a completely new product line. As you can imagine, this caused an unthinkable amount of speculation from both Apple fans and haters alike.
The first discussion took place in early 2012, a few months after Steve's passing. It caused us to take time, pausing to think about where we wanted to go, what trajectory we were on as a company, and what motivated us," said Ive.
The Apple Watch was the first new product line that Tim Cook announced since becoming CEO — so there were a lot of eyes on Apple at this crucial time in its history.
The first Apple Watch came in three different models. We had the Apple Watch Sport, Apple Watch and Apple Watch Edition. The Sport version of the watch was the most affordable model starting from $350, with an aluminium casing. It came in four different colours: space grey, gold, rose gold and silver.

The next step up was simply named Apple Watch coming in at a starting price of $550. It came with a stainless steel casing available in only two colours, space grey or silver. This middle-tier Apple Watch also had a ceramic back and a sapphire glass display — making it more scratch resistant than the cheaper sport models.

Finally, we have the Apple Watch Edition, made from 18 karat rose or yellow gold. What was the price of this, though? Well…it started at $10,000. It was only available at select Apple Store locations and came with its own unique buying experience… and you'd hope so too. The 2 cheaper models were sold by the typical Apple 10-15 minute tutorials around a table throughout the store whilst the lavish watch came with a one-on-one demonstration that could last up to an hour. It was asked at the time why Apple would make such an expensive version, especially when there were rumors that Tim Cook first disagreed with making such an expensive Apple Watch.
It was believed that this $10,000 watch helped the entire Apple Watch product line come across a lot more luxurious due to celebrities such as Beyoncé, Katy Perry and Kanye West being photographed wearing these models. If true, it was a great marketing move from Apple.

These first watches were super impressive and packed with tech we'd never seen before; like the Digital Crown and the still impressive heart rate monitor, for example.

Whilst other companies were struggling to keep up with Apple, who quickly took the title for number one smartwatch manufacture in the world, Apple were already working on releasing their next-generation of Apple Watch in 2016. Apple Watch Series 2, which started at $369, had several new features built in such as GPS, higher display brightness, 50 meter water resistance and a new workout tracker for swimming. In this generation, Apple also released the watch in a new white ceramic. The Nike Apple Watch came with exclusive sport bands and watch faces for those sport-fanatics among us. Unfortunately, Apple Watch sales began to dip…well more than dip — sales were down by 55% versus 2015. Was the hype dying or did customers simply want a more significant upgrade?
You guessed it, Apple Watch Series 3. The series 3 was announced in 2017 and got everybody talking about the Apple Watch again. It included a new version of the S chip, S3, which was 70% faster making it a much nicer experience when navigating through apps. Siri could finally respond verbally to our questions, rather than just displaying it on the screen. Bluetooth connectivity was upgraded from 4.0 to 4.2 — allowing a stronger and faster connection. In the series 3, we could finally utilize Apple Pay with an all-new NFC chip. This was also the first time we saw a cellular version of the Apple Watch. Apple also learnt from their previous mistake of pricing the Watch too high, and made the Series 3 start at $329 for the GPS version and $399 for the cellular model. It seemed that the 2017 Apple Watch was a success, making Apple the number one watch manufacturer in the world. Not just the number one smartwatch manufacturer… but the number one in the entire watch manufacturing business.

The Series 3 was rapidly followed up in 2018 with the Series 4. How much can change in a year? Well, the Series 4 featured a larger display, smaller bezels, rounded corners like the iPhone X, a new electrical heart sensor that allowed ECG readings, fall detection, an improved Digital Crown and 50% louder speakers. Cleverly, Apple also released new watch faces that took advantage of the all-new improved screen. However, the price now started at $399.
A slightly upgraded Watch was released the following year, the Series 5. With Series 5, we saw the introduction of an always-on-display (which had never been done in an Apple Watch before), an improved S5 chip and a compass. Shockingly, Apple still sold over 30 million units in 2019 even with this minor incremental upgrade.

And now we come to the most recent Apple Watch line up, the Series 6 and the SE. The Series 6, starting at $399, has a new S6 chip, an even brighter always-on-display, a blood oxygen monitor and a U1 chip that will allow the watch to become a car key. The SE, starting at $279, is exactly what you'd expect, it is a Series 4 with an updated chipset but no ECG feature. However, Apple has thus far kept the Series 3, starting at $199. Sales of the Series 6 and SE seem to be going well for Apple in 2021 so far.
What can we expect for the next Apple Watch? Maybe a complete new redesign?