Touch ID for Apple Watch and more: Apple granted 59 patents in one day
17th December, 2020 at 2:07 am by Flynn
This story is
99%
reliable.
9 min read
Comments
Apple's most interesting patents seem to revolve around Apple Watch.
The Apple Watch patents cover a variety of new technologies and sensors for a possible future version of the device.
Further patents describe a carbon fiber MacBook keyboard and a "system with a holographic heads up display."
---
Today was a big day for Apple. First spotted by our friends over at Patently Apple, it is now known that Apple has won 59 new patents, published by the U.S. Patent and Trademark Office today. Among the new technologies are Touch ID for Apple Watch, an under-display camera for Apple Watch, a carbon fiber MacBook keyboard, and a "system with a holographic heads up display".

First up, let's talk about Apple Watch.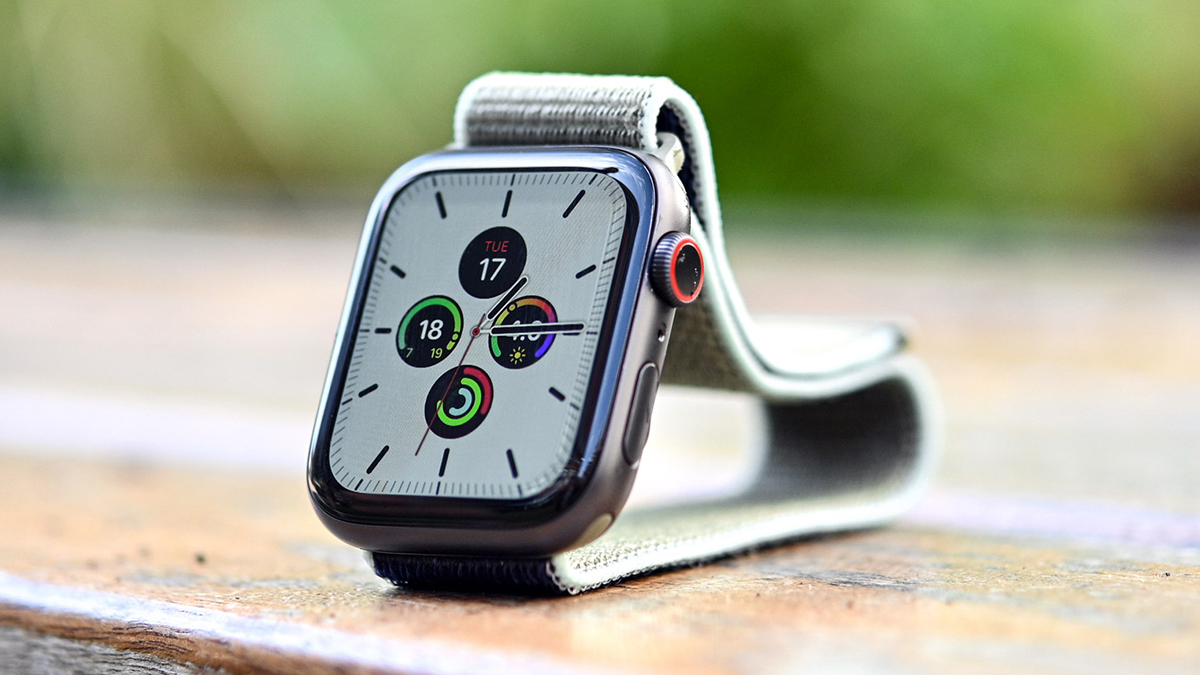 Today, Apple's most interesting patents seem to revolve around Apple Watch. The first patent describes a "2-layer display that could hide a camera and flash, conserve power and more," according to Patently Apple. They point out that Apple's granted patent describes a possible next-gen Apple Watch that could conceal a camera and flash and that the technology would provide for a "conserve power mode."

An increase in power efficiency would make a big difference for Apple Watch, where internal space is extremely limited by design. Apple could either extend the devices battery life or cram in more sensors, both of which the company has openly admitted to focusing on with Apple Watch. Interesting...

The patents then go on to describe a list of sensors that this future Apple Watch could include: microphones, force sensors, touch sensors, sensors that gather both touch and force, temperature sensors, air pressure sensors, moisture sensors, ambient light sensors and other light-based sensors, three-dimensional gesture sensors, proximity sensors, gaze detection (eye tracking) sensors, infrared cameras and other infrared sensors, optical sensors such as visible light sensors, magnetic sensors, and sensors for measuring the orientation, movement and more.

Wow, that's a lot. Keep in mind, Apple includes random functionalities and describes things very broadly in an effort to throw competitors off their tracks. The U.S. Patent and Trademark Office is public to anyone that wishes to view it.

Next up, a 'carbon fiber MacBook keyboard'.
In this particular patent, Apple describes a new "spring member" that could replace other types of hinges (butterfly, scissor) if so desired. This would likely make the keyboard lighter. You can read the full patent here, but beware - it is absurdly long and detailed.

And finally, a 'system with a holographic heads up display'.
Shortened quote from Patently Apple:
Today Apple was officially granted a Project Titan patent relating to a vehicle's Head-up-Display. The twist in Apple's invention is that the Head-up-Display could be used on the passenger side portion of the windshield as well as vehicle side windows using a holographic optical element. Typical head-up displays project images onto the windshield of a vehicle. In conventional head-up displays, a virtual image is created by using a display in a dashboard to project light onto the front windshield of the vehicle, which then reflects the light to the driver's eyes at an angle of reflection that matches the angle of incidence.

Apple's invention covers a head-up display that may include a display unit that produces the display output and an optical combiner on a vehicle window that directs the display output towards the viewer. The optical combiner may be a holographic or diffractive optical element or may be an array of angled reflectors such as micromirrors embedded in an index-matching material. Optical combiners formed from holographic elements may be configured to reflect light at an angle of reflection that, if desired, can be different than the angle of incidence, thereby allowing light to reach a viewer's eyes even when the head-up display reflects light off of a side window in the vehicle. The diffraction order spacing of the holographic optical element may be controlled to reflect a given input angle to a desired output angle.