Facebook ends battle with Apple over privacy
20th March, 2021 at 3:49 pm by Liam
This story is
97%
reliable.
8 min read
Comments
After months of clashes, Facebook may finally be at peace with Apple's iOS privacy policies, according to new reports.
Mark Zuckerberg has said that Facebook may be in an 'even stronger position' thanks to their stronger focus on Facebook and Instagram Shops.
This comes after analysts predicted that Facebook's current business model may lose them as much as 7% of their revenue due to Apple's changes.
---
The epic privacy clash between Facebook and Apple may have finally come to an end, at least for now. After months of scathing statements, acrimonious ads and bilious back and forth between the two tech giants, Facebook may finally be at peace with Apple's iOS privacy policies. According to Facebook CEO Mark Zuckerberg, the company may be more than fine with the latest changes to data protection within iOS, in fact.
It's possible that we may even be in a stronger position if Apple's changes encourage more businesses to conduct more commerce on our platforms by making it harder for them to use their data in order to find the customers that would want to use their products outside of our platforms. — Mark Zuckerberg
Yes, you heard it right — Facebook may even benefit from the formerly abhorred amendments, according to Zuckerberg.

On Thursday, Zuckerberg said that he is "confident the social media company will be able to manage through" Apple's upcoming planned privacy update to iOS 14, and that the company "will be in a good position." Zuckerberg's comments are the most optimistic statements Facebook has delivered about how the looming Apple changes may impact the company's advertising business. In late January, analysts predicted that Facebook may lose as much as 7% of their revenue due to Apple's changes — which translates into roughly $5 billion US dollars.

The reason for Facebook's push back to the App Transparency measures has to do with a specific ad analytic metric called "view-through conversions." View-through conversion metrics measure how many people have bought products they've seen in ads without clicking on the ads themselves. This allows advertisers to measure the impression their ad has had on users beyond CTR on the ad itself. If the ad has many view-through conversions, it can indicate the ad left an impact on the person who saw it, and low view-through conversions may determine the opposite. Although it is a seemingly basic feature, its entire existence on iOS was compromised by Apple's App Transparency policy.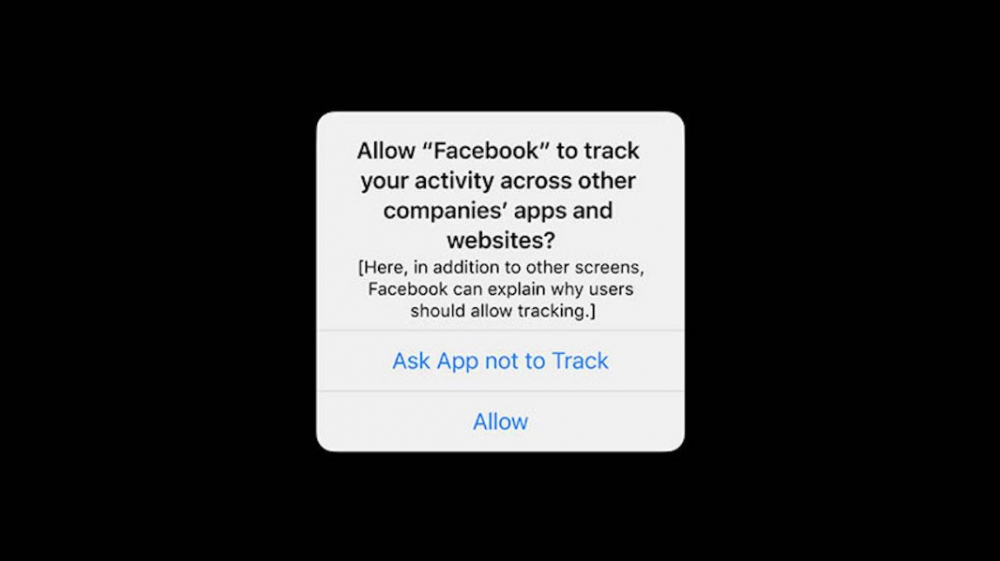 In August, Facebook acknowledged that Apple's upcoming iOS 14 could lead to a more than 50% drop in its Audience Network advertising business. However, Facebook is far from the only company affected by these policies. Any online advertiser serving targeted ads will have to alter their practises to comply with these policy updates, and their profits could be reduced by much more than Facebook's. Even though Facebook has much less to lose than smaller firms, the complaints they've made on the policies aren't proportionate to that of Google, the leading advertiser on the web. By contrast, Google has not said nearly as much about the changes, while simultaneously introducing its own privacy-related changes to its Chrome browser and pledging to stop tracking individual users entirely.

And that brings us back to today, where Zuckerberg has now admitted that the change could benefit Facebook if more businesses decide to sell goods directly through Facebook and Instagram. Zuckerberg has now said that already Facebook has 1 million active shops on its services and 250 million people using shops actively. It's hard to say whether or not Zuckerberg is right about Facebook's long term position in the market. However, it's clear that Apple's new policies are forcing change in an industry that has taken advantage of our personal data for too long.