It's about time: Apple Music Classical available for pre-order, launches March 28th
9th March, 2023 at 8:32 am by Jacob
Image credit: Apple Inc.
This story is
100%
reliable.
4 min read
Comments
Apple Music Classical is finally available for pre-order, available March 28th.
This service will come at no additional cost to Apple Music subscribers.
The app will have many features from Apple Music and Primephonic, which Apple acquired in August 2021.
---
It's finally (almost) here! Apple Music Classical is coming on March 28th. This comes after years of development, and a promised release in 2022 that never happened. After Apple acquired PrimePhonic, a classical music service in August of 2021, many believed an Apple Music app for classical music fans alike was in the works.

The listing is now available in the app store for pre-order. This service will be included with an Apple Music subscription at no additional cost.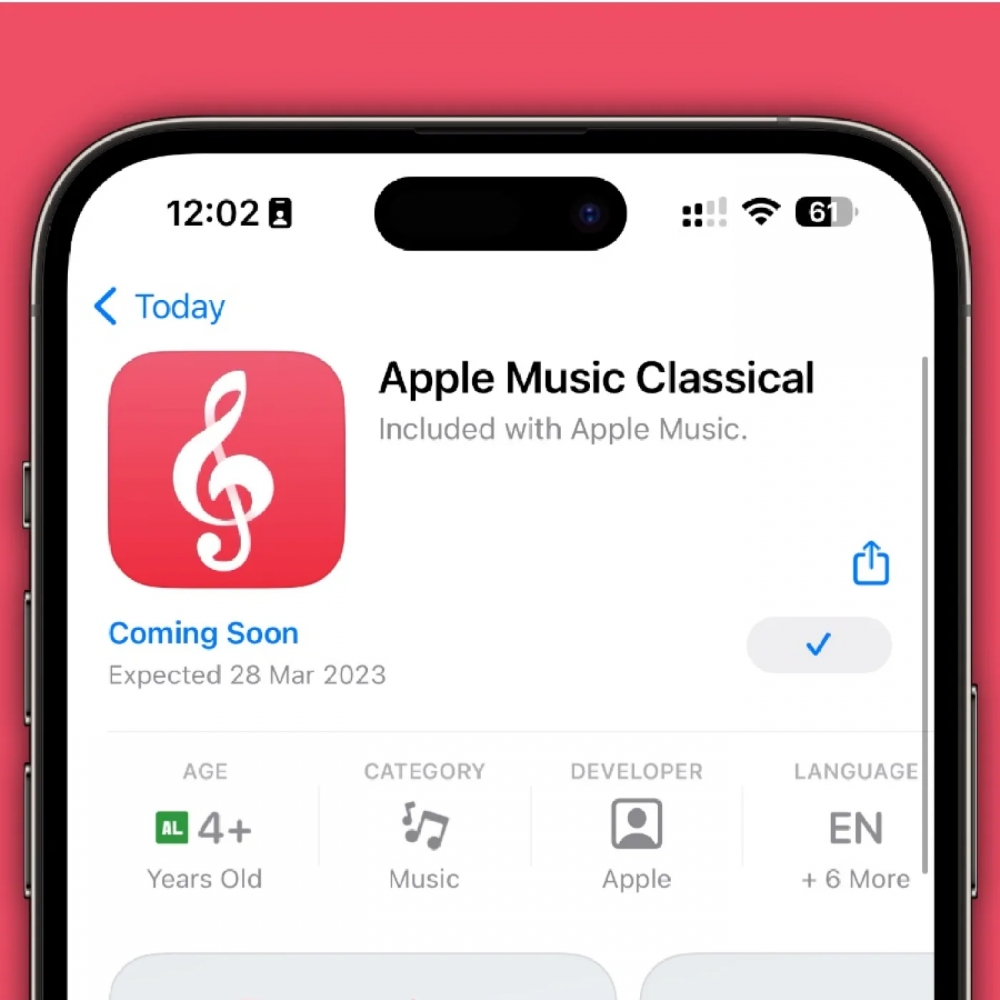 Image credit: BGR Apple Music Classical will share many features of Apple Music, such as Spatial Audio, Lossless, and hundreds of curated playlists and mixes. It will also feature more detailed metadata, allowing for more efficient and advanced searching.

Apple Music Classical will be available anywhere you can stream Apple Music. This will include an Android app in the future, although Apple hasn't announced when that will be launched.

Apple Music Classical is Apple's next move in the fight against Spotify. Yesterday, Spotify announced a revamped UI experience and many new features.