Apple has been scanning for CSAM in emails since 2019
23rd August, 2021 at 7:12 pm by Sam and Divi
This story is
80%
reliable.
5 min read
Comments
Apple has reportedly been scanning emails since 2019 for CSAM images.
9to5Mac has launched an investigation into this possibility.
---
According to new reports from 9to5Mac (reliability: 79.17%), Apple has reportedly been scanning iCloud Mail for CSAM since early 2019. However, it has not been scanning iCloud Photos or iCloud backups.
9to5Mac has decided to launch an investigation into the matter after The Verge spotted an iMessage thread related to the Epic Games' lawsuit, in which the company's anti-fraud chief Eric Friedman said its "the greatest platform for distributing child porn". This now raises the question as to how Apple could know this without scanning for it in iCloud Photos.
Ben Lovejoy from 9to5Mac reached out to Apple to try and figure out more regarding the matter. Apple confirmed that they have been scanning both outgoing and incoming iCloud Mail attachments for CSAM since 2019. Emails that are sent via Apple Mail aren't encrypted, therefore scanning attachments is not a difficult thing for Apple to do.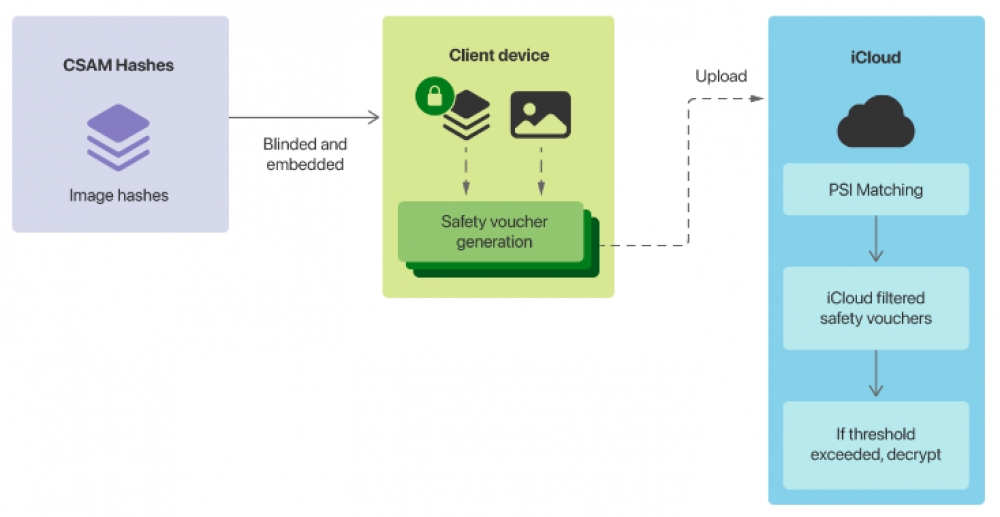 The number of CSAM images found in Apple's services is measured by hundreds, so it is unlikely that Apple would be able to determine the scale of these events based solely on the scanning of iCloud Mail. Therefore, Friedman's explanation for his statement probably has to do with the fact that other cloud services were scanning for CSAM, but Apple was not as much. Other services were banning accounts for sending CSAM images, and while Apple was not, it can be inferred that Apple's platform does indeed have more CSAM than others because they were not doing anything to stop it.
Much controversy came out against Apple's new attempts to scan iCloud Photos and more for CSAM images. Many public figures are against it, and two Princeton academics stated they have built a tool identical to Apple's but abandoned it due to the possibility of government misuse. Only time will tell what Apple will do to calm down the outrage, and we will see if they will indeed launch this feature in the fall with iOS 15.