iOS 15 welcomes tons of great new 'Find My' features
31st July, 2021 at 1:19 am by Sam and Yash
This story is
100%
reliable.
13 min read
Comments
Apple has rolled up its sleeves to introduce some amazing new features in its 'Find My' app.
Some notable features, such as Separation alerts, will surely prove to be of great help to users.
However, a couple of features aren't available for macOS Monterey as well as iPadOS 15.
---
iOS 15 has seen some major new features, including a significant update to 'Find My', one of the native apps on iOS for tracking lost or stolen Apple devices.

Starting first with Live locations. This feature will allow you to see continuous streaming updates when tracking a device. This will offer users constant updates rather than updating them with a new location every few minutes. Apple says this feature is designed to provide users the fastest feedback possible when looking for someone's location.
The next new feature in the 'Find My' update, a real game-changer, is locating an iPhone that's powered off. Previously, with iOS 13, Apple introduced a feature that enables iPhones to be located even when it isn't on a Wi-Fi or cellular connection by leveraging other nearby Apple devices. This new feature was built around an iOS 13 update, and now Apple has stepped up its game. With iOS 15, users will now be able to locate their iPhone even if it's powered off.
Apple has not yet revealed just how this new feature works, but it's rumored that either the U1 chip, Bluetooth, or NFC remains powered on in the background even when the iPhone is powered off or out of battery. This is because even though the battery is too dead to power on the iPhone, it doesn't mean that the battery is completely drained. None of these chips consume a vast amount of battery, which is why your iPhone remains trackable even with a dead battery. Apple has a similar feature for car keys that uses NFC, and it can last about 5 hours after the iPhone's battery dies. This means that users can unlock their car even if their iPhone is dead.
The following new feature is an extraordinary one, and it will give users the ability to locate a lost iPhone that has been erased. If someone steals an iPhone and it's not tracked on time, there's a good chance that the device might be erased. Before iOS 15, an erased iPhone would not show up in the 'Find My' app. However, things will change with iOS 15. The iPhone will now remain trackable even after being erased because of the Apple ID, which still stays tethered to it. This feature is part of Apple's activation lock, which prevents a thief from using that iPhone without the Apple ID and password associated with that device. With that being said, as long as the device remains paired with an Apple ID, the device will remain locatable in the Find My app.
If an iPhone is not found on time and is erased by a thief, they will be greeted with a modified 'hello screen'. This will make it very clear that the device is locked, trackable, and belongs to someone else, thereby making it very hard for them to sell it.

Another new feature with iOS 15 is Separation Alerts, and there's a good chance you might already know about it. The 'Find My' app will let users know if they left an iPhone or iPad behind by sending them an alert on one of the devices that's with them at that time.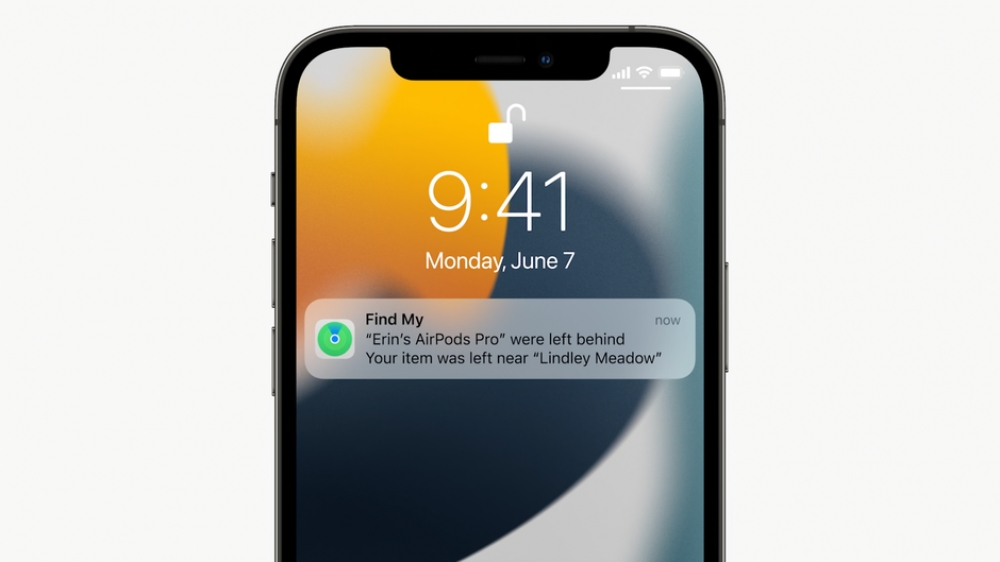 Separation Alerts also include AirTags and other third-party accessories that can integrate with the Find My network. So, if users accidentally leave their wallet or briefcase at a restaurant or any other public space, their iPhone will let them know that it was left behind. The feature will be accessible via the 'Find My' app and will be required to be turned on individually for each item that works with the 'Find My' app to be notified for those devices if left behind. There's also an option for setting up exceptions, which will be helpful in case the user doesn't want to receive an alert for a device deliberately left behind at home.

AirPods have always been shown in the 'Find My' app, but the functionality remained limited in iOS 14 and earlier. However, tracking AirPods will now be much easier on iOS 15 with the 'Find My' network as it will deliver an approximate location. With the 'Find My' network on iOS 15, AirPods Pro and AirPods Max will be able to communicate with Apple devices owned by other people, allowing users to track them even if they are out of Bluetooth range. This method will help users to get an approximate location of their audio devices. Apple says this feature is designed to help users get within the Bluetooth range so that they can activate the 'Play Sound' feature on their AirPods and track them down.
Finally, introduced with iOS 15 is not exactly a feature, but a widget for 'Find My', which can be added to the home screen or the Today View. The benefit of the widget is something that many users are definitely going to thank Apple for. Users can actually track their items from the widget at a glance without even having to open the 'Find My' app. The 'Find My' widget will be available in two sizes, a small and a medium, to better help with organization.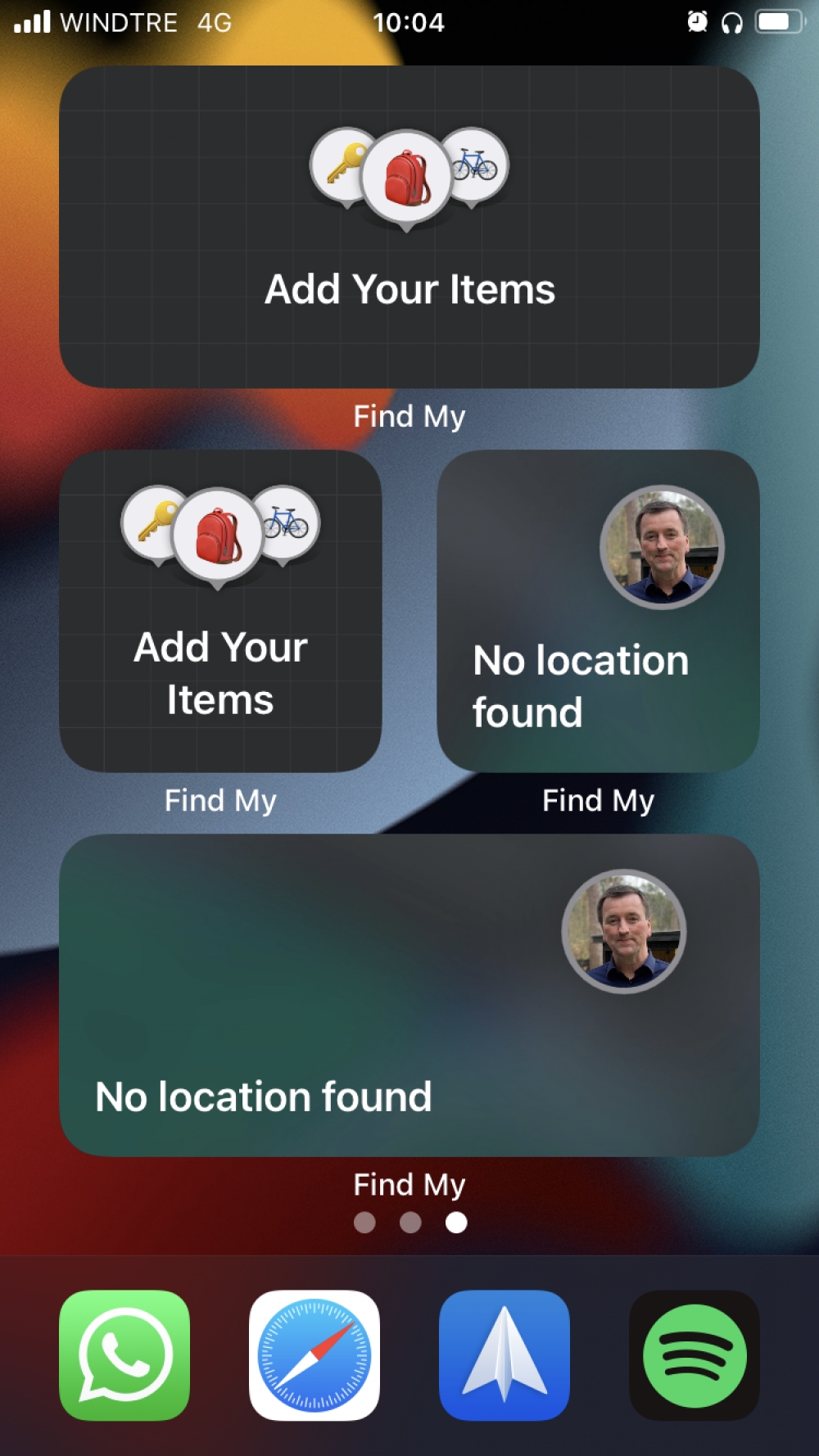 All these 'Find my' features also apply to iPads running iPadOS15 and Macs running macOS Monterey. However, a couple of features such as offline tracking and tracking for erased devices remains limited to iPhone and is currently unavailable on iPads and Macs. Hopefully, it might be made available to them in the near future.
With all these features combined, the 'Find My' services are definitely a much stronger theft deterrent now than ever before.