iPhone 13 rumored to possibly feature larger wireless charging coils
4th July, 2021 at 11:51 pm by Yash
This story is
70%
reliable.
8 min read
Comments
The report comes from Max Weinbach (via EverythingApplePro) in a video.
The larger coils could even possibly hint to a feature long-awaited on the iPhones, according to Weinbach.
Weinbach also added that the iPhone 13 series will feature support for Portrait Video.
---
A new rumor from Max Weinbach (via EverythingApplePro) spotlights Apple's plans to possibly feature a "slightly bigger" wireless charging coil in the upcoming iPhone 13 lineup, not only to improve the heat management but also for higher wattage.

According to Weinbach, the physical wireless charging coil in the upcoming iPhone models are being planned to be made larger, thereby increasing the surface area of wireless charging that is induced on the back of iPhones. He also recapitulated his previously reported statement — 'the 2021 iPhones will feature stronger MagSafe magnets', adding it as a reason behind this rumor of increased coil size.

Moving further, Weinbach also added a speculation, which is — 'Reverse Wireless Charging'; one of the long-awaited and highly-demanded feature on the iPhone. It can be a possibility with iPhone 13 series due to these larger coils. This would make it possible for users to charge their compatible wireless charging Qi devices, such as AirPods, by just placing them on the back of the iPhone.

Reverse Wireless Charging was once rumored to be featured in iPhone 11 series but it never came to life with that lineup. However, the FCC filings for the iPhone 12 lineup interestingly revealed earlier this year that all iPhone 12 models house the reverse wireless charging feature to charge other devices such as 2nd-Gen AirPods, AirPods Pro and even newer Apple Watch models. Despite all this, contradicting such reports, Bloomberg's Mark Gurman stated back in February that 'Reverse Wireless Charging' is implausible to make itself to the iPhone in the "near future".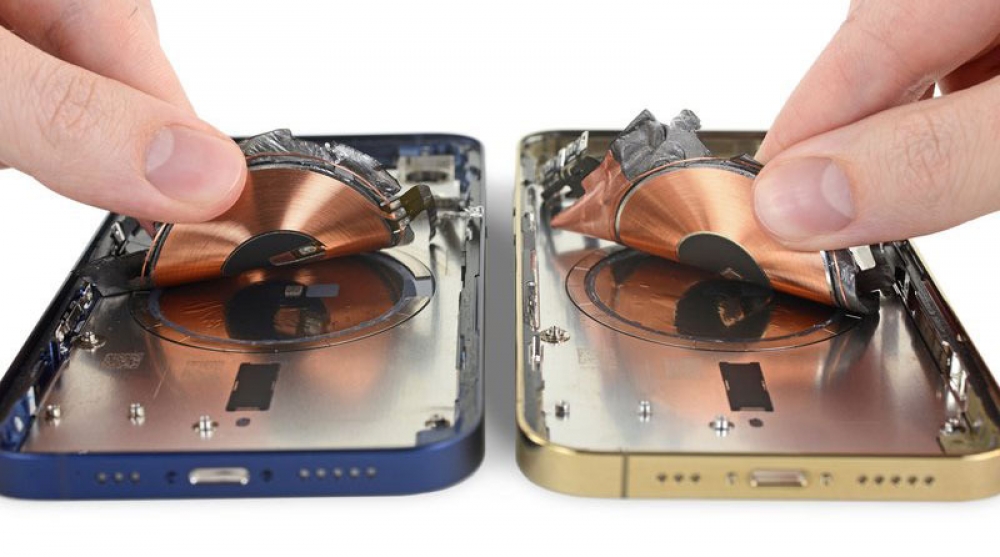 Even so, Bloomberg recently reported that Apple is planning for the reverse wireless charging capabilities, to feature in its next-generation iPad Pro , which is reported to have a major design revamp . Reverse Wireless Charging on iPads do make a lot more sense than on iPhones, since iPads contain a larger battery which makes it relevant for this feature, as it significantly drains the device's battery. However, it's even reported that the iPhone 13 lineup will include larger battery capacities.

Lastly, before concluding, Weinbach added one more thing to the report. He stated that the iPhone 13 series will also debut with a new camera feature which is support for 'Portrait Video'. This feature would let users add dynamic bokeh blur to videos that are captured, just like portrait mode for photos and selfies that's currently available on iPhone Xs and newer.

Check out the full length of the report from EverythingApplePro