Apple announces iOS 15
7th June, 2021 at 2:29 pm by Divi and André
This story is
100%
reliable.
9 min read
Comments
The Cupertino-based company recently showcased iOS 15 at WWDC21.
It will be available on all device from the iPhone 6s and later.
It has a main focus on connecting with people with revolutionary features such as SharePlay.
---
Cupertino has just announced iOS 15, which introduces several changes to FaceTime, Messages, Notifications management, Photos, Wallet, Maps, and much more. Here are some of the main updates included in the new software.
FaceTime
iOS 15 introduces Spatial Audio on FaceTime. Spatial audio is going to make FaceTime calls feel more natural and make you feel as if you're in the same room - Apple claims. It also allows you to do Cross-Platform FaceTime, meaning you can FaceTime friends on Android via a Browser such as Edge or Chrome. You can also schedule FaceTime calls on iOS 15. FaceTime now supports a feature called "SharePlay" - allowing you to share your Screen and Audio, allowing users to watch movies and listen to music together.
Messages
The Messages app on ‌iOS 15‌ features many new ways to share content such as images, music, podcasts, links, and Apple News articles, which can now be saved more easily and will automatically appear in their respective apps in a new "Shared with You" section. Users can also pin shared content to access it more easily. Many new Memoji designs are also available including outfits and more.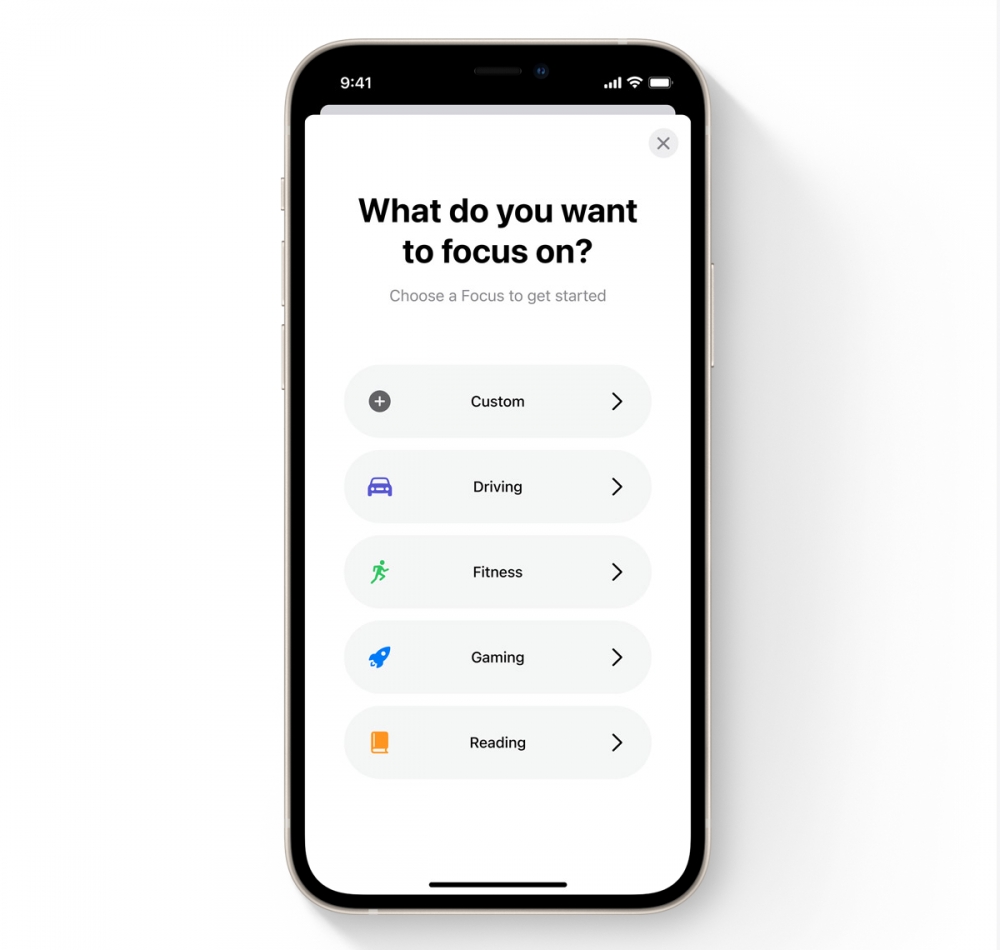 Focus
A brand new feature in iOS 15 is Focus. Using Focus, users can filter their notifications based on their status which can be set to Do Not Disturb, Work, Personal Time, Sleep, Fitness, Gaming, Reading, or Driving. Focus modes can also change your home screen apps and widget layout to best suit what apps you need to use while in that status.
Notifications
Included in iOS 15, Apple has announced many new notification updates. These include a redesigned look on the lock screen as well as a new "Notification Summary" every morning which will sort the most important and immediate notifications in the Notification Center using on-device intelligence.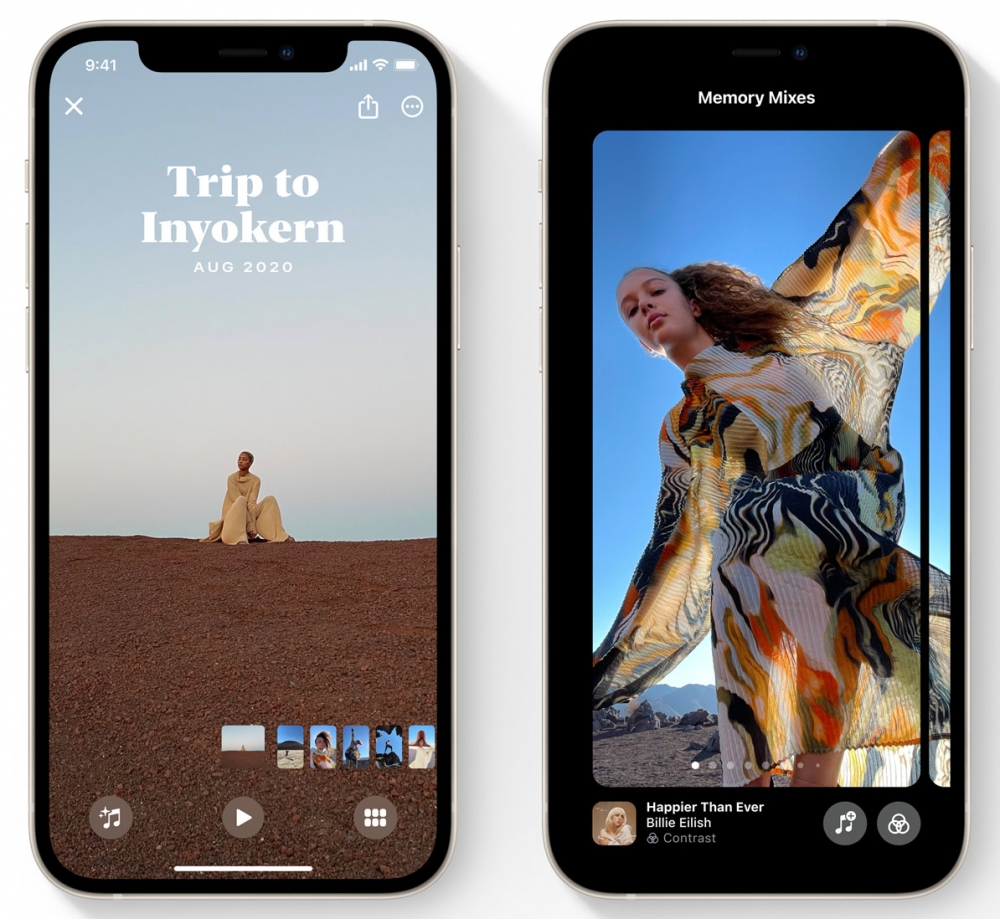 Photos
The Photos app in iOS 15 now will feature a "Live Text" option which will allow users to highlight and select text in images which can then be copied and pasted elsewhere. Live Text will also work in many other apps on the iPhone. Photos‌ will also be included in the updated Spotlight search in iOS 15 using artificial intelligence to recognize text or objects. As well as this, Apple Music songs will now be integrated into ‌photos memories in the Photos app.
Wallet
With ‌iOS 15‌, Apple brings many new forms of cards to Wallet including house and hotel room keys, corporate badges, and identity cards such as state driver's licenses and other ID cards. Wallet now also supports Ultra-Wideband technology support for car keys.
Weather
The Weather app on iOS 15 has been completely redesigned with a new map and new background animations. The new Weather app home screen will feature air quality, precipitation, and maps in an easier-to-read view.
Maps
Maps now features a new "Globe View" and a much more detailed 3D view in select cities such as San Francisco and Los Angeles. New road details to assist drivers in cities and more detailed information such as transit times are also available in the Transit view with this new update. Maps also introduces user profiles for a simpler syncing of settings and favorite places.
Privacy
Many new Privacy features have also been introduced in iOS 15 including App Privacy reports which will let users see how often apps have accessed your info such as location and camera, etc. The privacy features also include new APIs for developers that will ensure the users' privacy even more.
iOS 15 is compatible with all devices that are compatible with iOS 14 (iPhone 6s and newer). Besides all of the above-mentioned iOS enhancements, Apple has announced many other updates to iOS as well. This updated software version comes at the WWDC21 conference where Apple has also announced iPadOS 15, macOS Monterey, watchOS 8, and more.